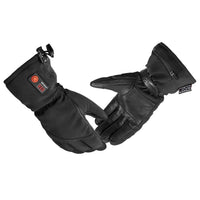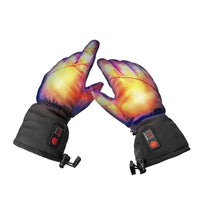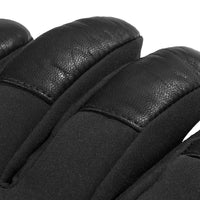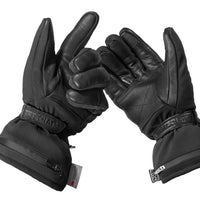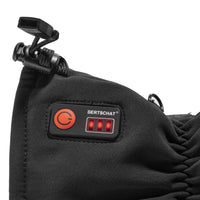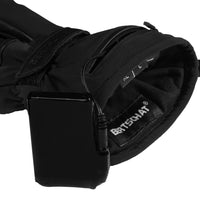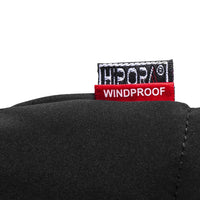 Heated Gloves PRO | Single Heating | USB
The latest model of the BERTSCHAT® Heated Gloves is the must have for the coming winter. From fingertips to the wrist everything is heated to the maximum. Ideal for winter sports when you go off the slopes, cycle a round, go to work with the speed pedelec or if you suffer from Raynaud's syndrome. This BERTSCHAT® PRO edition protects you at all times against the cold.
The ideal
temperature
The BERTSCHAT® Heated Gloves provide warmth from the fingertips to the wrist. By means of three positions (I, II, III) you can always adjust the heat to your needs so that you always have wonderfully warm hands.
Insulation:
The heating in these BERTSCHAT® heated gloves is durable and efficient. Due to the high insulation value of these gloves, they achieve unprecedented warmth. This PRO edition contains 3M Thinsulate of such quality that it feels extra soft but also retains the heat for an extremely long time. This combination makes this glove unique in its warmth.
What properties do the gloves have?
Including: 2 rechargeable batteries (2,600, 3,000 or 3,800 mAh) and charger.
Heating elements all over the hand, including fingertips.
Wind & waterproof layer.
3M Thinsulate insulation.
Hipora® waterproof and breathable membrane.
Touch screen: You can use the phone / tablet with the gloves on.
Heated hands for up to 8 hours on a single charge.
Waterproof zipper with lockable compartment for the batteries.

Unisex model. Suitable for both men and women.
Suitable for: Winter sports, Cycling, Electric bicycles, Speed pedelecs, Raynaud's phenomenon.
What material are the gloves made of?
Outer layer of 70% polyester and 30% goat leather.
Waterproof zipper with lockable compartment for the batteries.
What is the right size for me?
The right size for your gloves can be measured easily. Spread your fingers as shown on the picture and measure the circumference.
Size M: Most chosen by women
Size L: Most chosen by men
| | | |
| --- | --- | --- |
| Size: | Middle Finger Length (CM) | Circumference (CM) |
| XS | 7.5 | 15 - 17.5 |
| S | 8 | 17.5 - 20 |
| M | 8.5 | 20 - 22.5 |
| L | 9 | 22.5 - 25 |
| XL | 9.5 | 25 - 27.5 |
| XXL | 10 | 27.5 - 30 |
| XXXL | 11 | 30 - 32.5 |